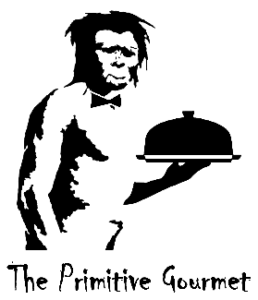 Here are just a few dishes we have served to customers in the past. Your menu, will be customized!
Salads, apps and seconds:
Roasted beet salad, micro greens, pickled red onion, pomegranate seeds, pomegranate Vinaigrette.
Grapefruit and fennel salad, citrus vinaigrette.
Arugula and spinach salad, fig balsamic vinaigrette.
Herbed chickpeas with wilted escarole.
Multicolored quinoa salad, tart cherries, roasted pine nuts, citrus vinaigrette.
Broccoli quinoa salad. Roasted pistachios, buttermilk dressing.
Gorgonzola and pear salad, candies pecans, Balsamic onions, 20 year balsamic.
Cheese platter: Harvest Moon, Pecorino al tartufo, aged Brie, Beemster, house made Syrian farm cheese, house cured olives, dates, nuts and dried fruits. Could also add some house smoked fish: Albacore, white fish, salmon etc. Advanced order may be required for rare cheeses. (200 types of cheese to choose from)
White bean puree. Pine nuts, winter white truffle.
Wild mushroom hummus. Shallots, turmeric oil, pine nuts. (Fresh made Pita chips).
Smoked eggplant dip. Garlic confit, fried mint, and yogurt. (Fresh made Pita chips).
Barbari Pizza. (Persian flatbread) Toppings: caramelized onions, mushrooms, Gruyere, dates, bacon, gorgonzola, prosciutto, arugula, mozzarella etc.  It's your world…make it your own OR let us decide!
Portobello carpaccio, served sliced and topped with Chimichurri (garlic, parsley, peppers)
Turkey, beef or veggie chili with polenta cakes, crema, 20 year cheddar.
Sea Urchin pasta. Sea urchin cream sauce.
Porcini and truffle Gnocchi, porcini parmesan cream, truffle.
Hazelnut pesto penne. Basil, parmesan.
Butternut squash and carrot soup. Fried Sage, nutmeg, crème fraiche.
Creamy wild mushroom Soup, toasted pine nuts Truffle.
Asparagus soup. House made croutons. Basil oil. Served hot or cold!
Sashimi or crudo: Albacore, tuna, salmon, octopus, uni etc.
Sides:
Bread: French baguette, olive loaf, dinner rolls, Hawaiian rolls, Pita, Barbari, Sanghak etc. I can also make you a loaf upon request!
Grilled Brussel Sprouts. Dried cherries, toasted candied hazelnuts.
Rosemary butter and roasted garlic mashed potatoes.
Roasted red potatoes. Herbs de Provence. Parmesan.
Butter roasted wild mushrooms.
Grilled veggies multicolored carrots, fennel, radicchio, brussels sprouts, leeks, butternut squash, asparagus, and portobello mushrooms.
Fava beans, butter, garlic, cumin, lemon
Butter beans in rustic veggie broth (2 days process)
Mac & Cheese: 4 cheese, lobster or truffle.
Mains
Grilled flap meat. Caveman's blend of spices, Chimichurri sauce.
Cabernet braised short ribs. , organic carrots, button mushrooms. (Individual square 6-8 oz servings)*
Grilled Tiger Shrimp, Live shrimp available, advanced order required.
14 day aged Ribeye/NY steak. Pepper crust. Horseradish cream OR sage butter (on the side).
Mesquite Louisiana BBQ Spare Ribs. Dry rub. Pomegranate molasses BBQ sauce.
Barberry basmati rice cake with pulled saffron lemon chicken (on the side), turmeric caramelized onions.
Eggplant stew, tomatoes, yellow lentils (Vegetarian or with chicken), Basmati rice.
Broiled/grilled/cedar plank Atlantic salmon, blackened cherry wood smoked or lemon caper. (I Suggest blackenedJ )
Citrus and Dijon mustard marinated Cornish Game Hens. Served with cilantro, lime and honey glaze.
Chicken Turkish Kofte kabob. Heavily seasoned with cucumber, shallot, mint, yogurt sauce.
Beef and Lamb Kofte, spicy peppers, sumac onions.
Grilled fresh seasonal fish. Trout, Sea Bass, Barramundi, Catfish and dozens more!!!
Fresh shellfish: Lobster, crab (Blue, Dungeness and king), fresh sea urchin (Uni). Boiled, grilled or crudo.
Sample BBQ and Grilling Menu. All Meats are of the highest quality (Prime). Organic, grass-fed or Kosher meats are also available upon request. This is a SAMPLE menu based on past orders and is not limited to the items listed. ALL our menus are put together with specific likes and dislikes of the client in mind!!
Mains:
Caveman's blackened and smoked Tri-Tip. (Sliced)
Mesquite Louisiana BBQ Spare Ribs. Dry rub. Pomegranate Molasses BBQ sauce.
Grilled Tiger Shrimp, Live shrimp available, advanced order required.
Grilled Caveman Ribeye. Giant 32-48 oz steaks sliced (Med- Med/rare) and served hot off the grill.
Grilled Marinated flank steak, carne asada or mesquite rub/marinade.
The Primitive Gourmet's Applewood smoked pulled pork or carnitas.
Grilled Cornish Game Hens, saffron, lemon and onion OR cilantro, honey lime marinade.
Grilled Chicken (white, dark, bone in etc.) various marinades and rubs.
Hand formed burgers: ground chuck and 80/20, Lamb and beef.
Cedar plank, Mesquite or blackened Salmon.
Sausages: Beef, Pork, Chicken, Veggie, exotics (Rabbit, Boar etc.) Boiled in beer then grilled.
Kobe Beef Hot Dogs, nuff saidJ
Veggie patties, Garden burgers, TPG's black bean and quinoa patties, Portobello mushrooms.
Grilled fresh seasonal fish. Trout, Bass, Barramundi, Catfish and dozens more!!!
Fresh shellfish: Lobster, crab (Blue, Dungeness and king), Fresh Sea urchin (Uni). Boiled and grilled.
Apps/sides/salads:
Meat Candy. Candied hickory smoked thick cut bacon.
Grilled corn (on/off the cobb)
Grilled Mixed veggies (zucchini, squash, asparagus, mushrooms, onions, eggplant, green beans)
Fire roasted Beets
Cajun Cole Slaw
Charred Cabbage Slaw
Chipotle or dill potato salad
Persian Chicken Potato salad (pickles, peas and carrots)
Curried Potato Salad
Macaroni and cheese (Truffle, mushroom, lobster and crab upon request)
Panko mac & cheese squares with aioli (truffle, garlic basil, chipotle, jalapeno)
Caveman Chili: Turkey, Vegetarian, Beef
Backed beans: Peruvian with ham hock broth and pesto. Also available I vegetarian, old school.
Watermelon, Feta ( or goat cheese) jalapeno and  mint salad
Tomato salad with green beans and basil
---